The mission of the San Diego Regional Fire Foundation is to make San Diego the safest county in the nation! With 700+ emergency calls in San Diego County each day, a large percentage of residents has benefited from the support provided by the San Diego Regional Fire Foundation's programs over the past 30 years.
We are the only foundation that supports the entire county, which includes 40+ fire agencies with 250 fire stations and 40+ Fire Safe Councils.
How are we making San Diego safe?
Working closely with fire chiefs and other partners to identify and raise funds for departmental needs and regional priorities to deliver top-notch medical and rescue services, as well as effective fire prevention and suppression services.
Directing resources to underserved communities and underfunded departments, thereby strengthening the "weakest link" in San Diego's system of emergency services.
Collaborating with public and private sectors throughout the county, including businesses and other foundations to build partnerships to channel resources where they are needed most.
Leading efforts to increase safety awareness by emphasizing personal responsibility and opportunities for the public to protect their families, homes, businesses, and our environment.
Actively responding to special needs and circumstances.
Colin Stowell, Fire Chief, San Diego City Fire Rescue department
Tony Mecham, Fire Chief, CAL Fire/ San Diego County Fire
"In 2007, my late husband and SAIC Founder, Dr. J. Robert "Bob" Beyster provided funding for the Fire Foundation to purchase a new fire engine for the San Pasqual Volunteer Fire Department after their fire engine was ruined when it collapsed through a bridge weakened by the Witch Creek Fire.
The Beyster family proudly continues making annual gifts to the San Diego Regional Fire Foundation to carry on Bob's passion to help the local fire departments because they are San Diego's first line of defense against major wildfires."
Betty J. Beyster
"With our limited funds, outside financial assistance is critical for us to ensure our firefighters have the needed equipment to serve our community and be safe.
The Fire Foundation has provided all our firefighters personal protective equipment (PPE's) for structure fires and for wildfires.
The wildfire PPE are utilized not only in our community, but throughout San Diego County and all of California on major wildfires when we are assigned to a strike team helping out wherever we are needed. Thanks again for all your support!"
John French, Imperial Beach Fire Chief
What is needed to help make
San Diego safe?
We are focusing our efforts on raising funds to address these specific issues:
Firefighter equipment,
training, and
communications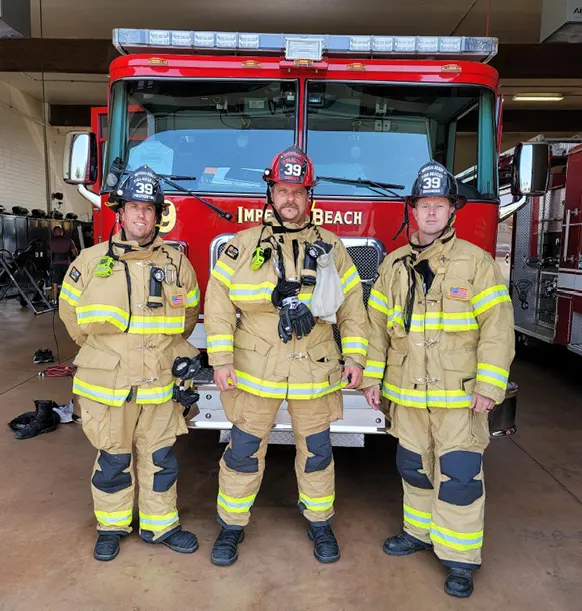 Community wildfire
preparedness and
prevention; safety education;
and environmental
protection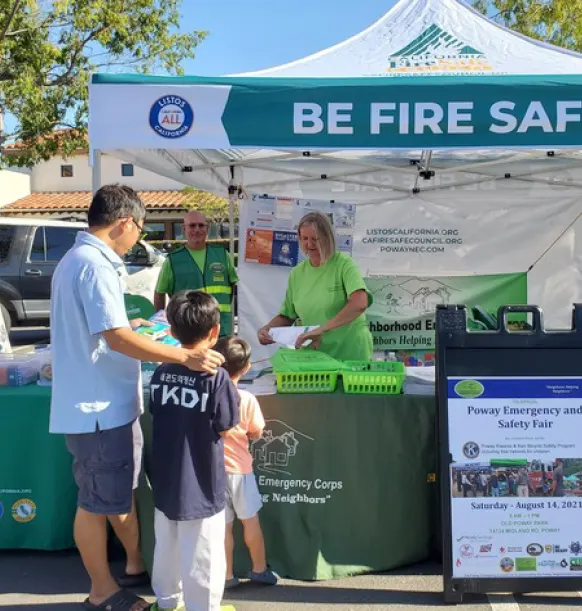 Firefighter emotional and physical health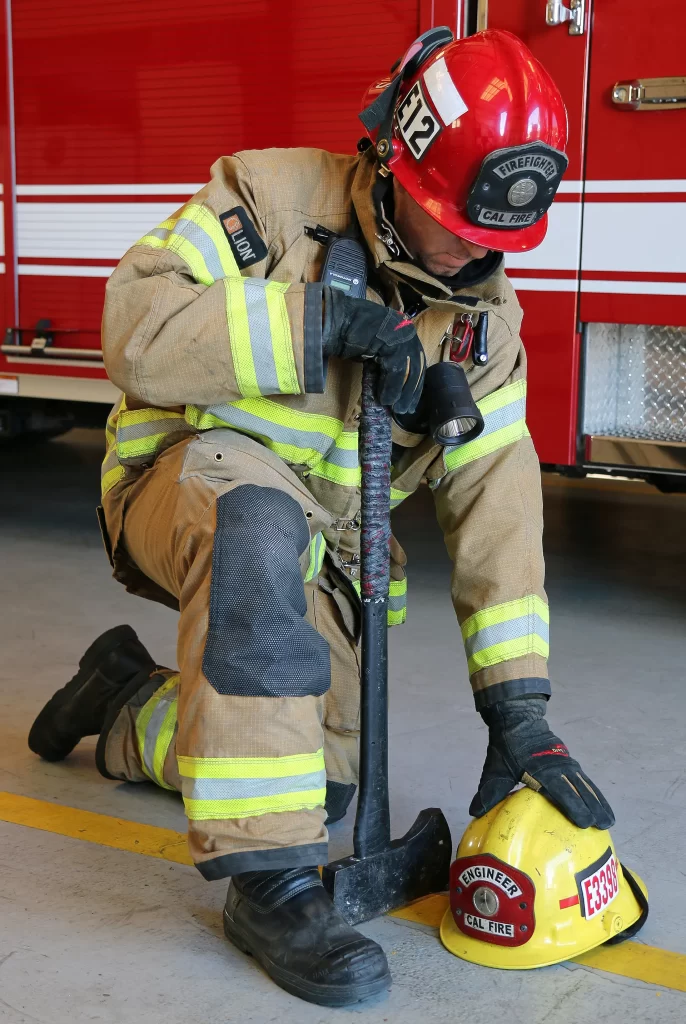 High School EMT & Firefighter Cadet Programs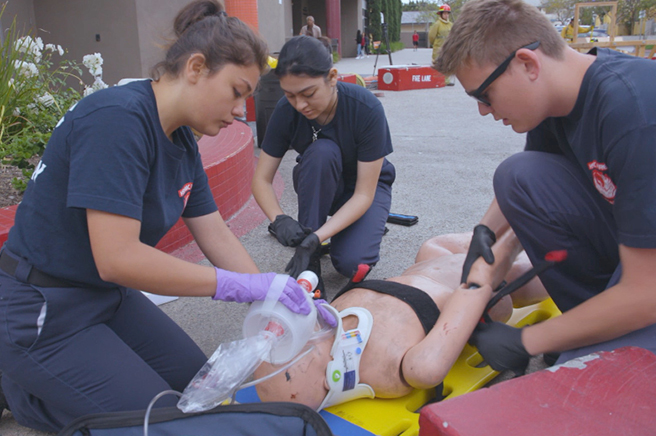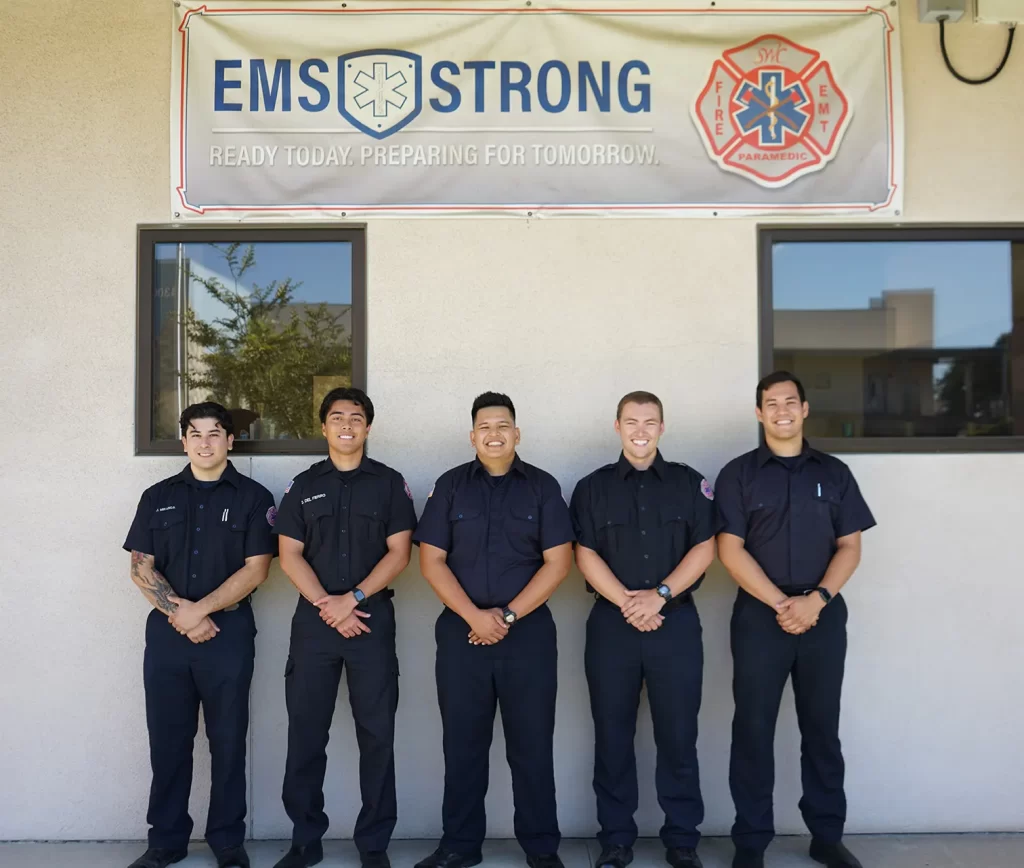 Major disasters impact communities throughout the county. The San Diego Regional Fire Foundation has supported emergency responders in major disasters in San Diego County from wildfires to the COVID pandemic. Our nimbleness allows us to respond to these emergencies quickly and aggressively.
Your help is needed! We need partners and donors to help us raise the funding to provide our firefighter heroes the equipment and training necessary for them to excel as first responders and to make San Diego's 3 million + residents aware of their responsibilities in preparing for and reacting to emergencies.
Join us in helping keep San Diego safe!