Creating tomorrow's Heroes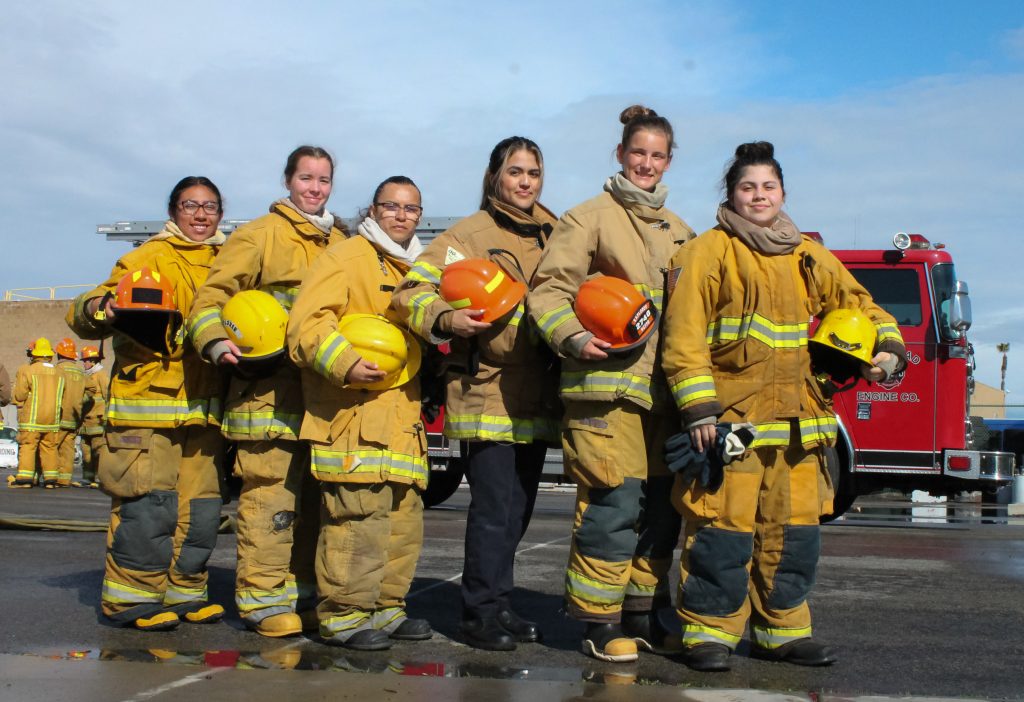 Our youth are our first responders of tomorrow!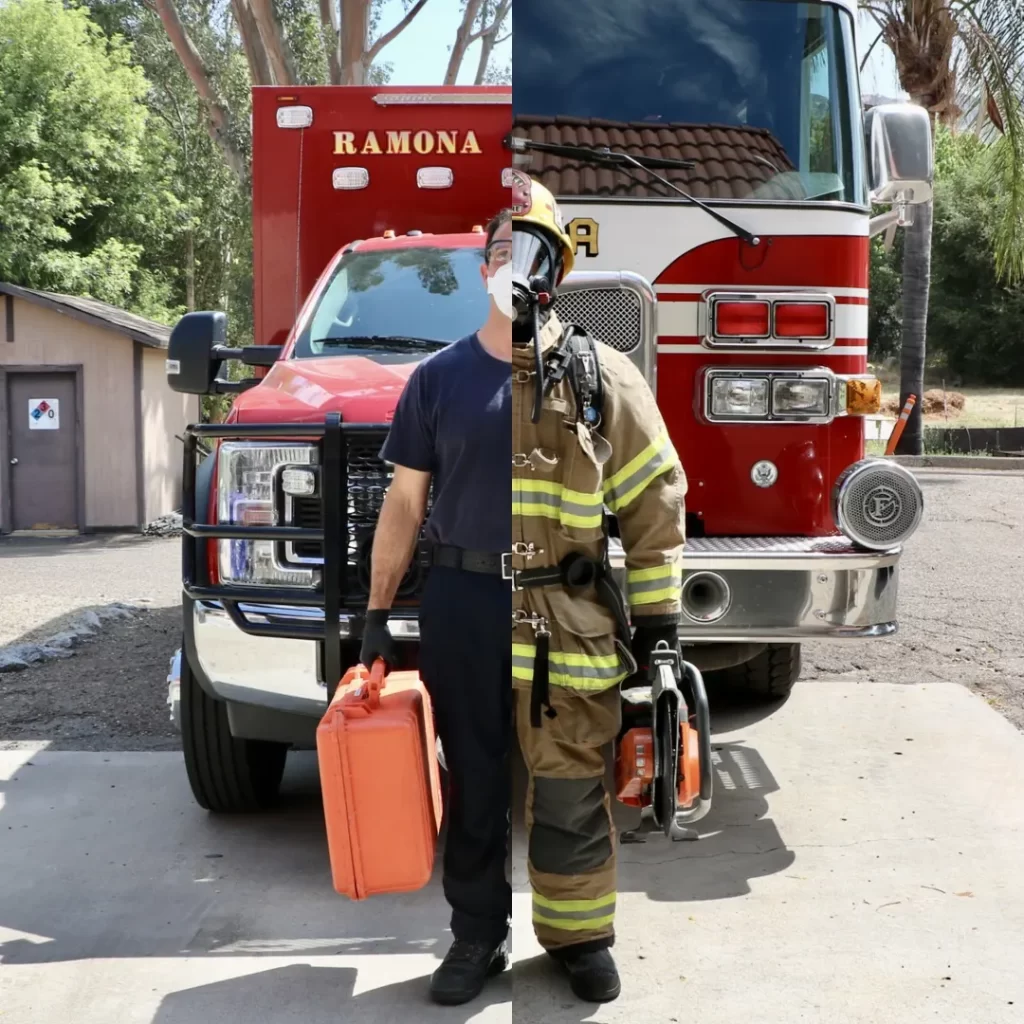 A career in the fire service opens many doors to a very rewarding life of service to the community.
Additionally, Fire Chiefs are telling us that a major challenge they now face is hiring enough firefighters and increasing the diversity of their departments. The growth in San Diego County and the number of firefighter retirements has created this critical need for new hires. At the same time, there is a desire for more diversity – including hiring women – in our departments to better serve the community. The San Diego Regional Fire Foundation is addressing these challenges by developing innovative youth programs that will change the trajectory of a student's life!
We are partnering with San Diego County Fire/ Cal Fire, the San Diego Office of Education, community colleges, local fire departments, and local high schools to create opportunities for our youth – particularly in underserved communities – and address this growing need for new firefighters, EMTs (Emergency Medical Technician) and paramedics.
High school EMT /Firefighter Cadet Program
The first step in a fire service career is to obtain an EMT certification. In partnership with education institutions, this program creates a Public Safety CTE (Career Technical Education) curriculum with an emphasis on EMT and basic firefighting training.
Students will begin taking EMT prep classes and participating in an in-school fire academy. Under this program, students would then complete their EMT course requirements at a community college and be ready to take the certification examination and receive an EMT license at age 18.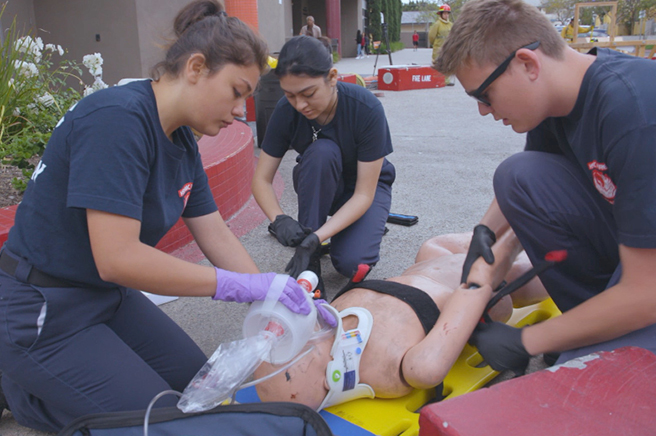 Key to this program is helping underserved students achieve the basic academic knowledge to successfully complete the EMT certifications required to enter this field or any other career requiring basic medical training. Students will also receive basic firefighter skills training allowing them to immediately work alongside firefighters on hand crews performing critical brush clearing. The hands-on training students receive will also provide important life skills training in discipline, accountability, teamwork and leadership.
Students participating in this program will have a solid career path and, very importantly, many of the students from diverse communities will be able to better connect with community members during an emergency because they understand the culture and language.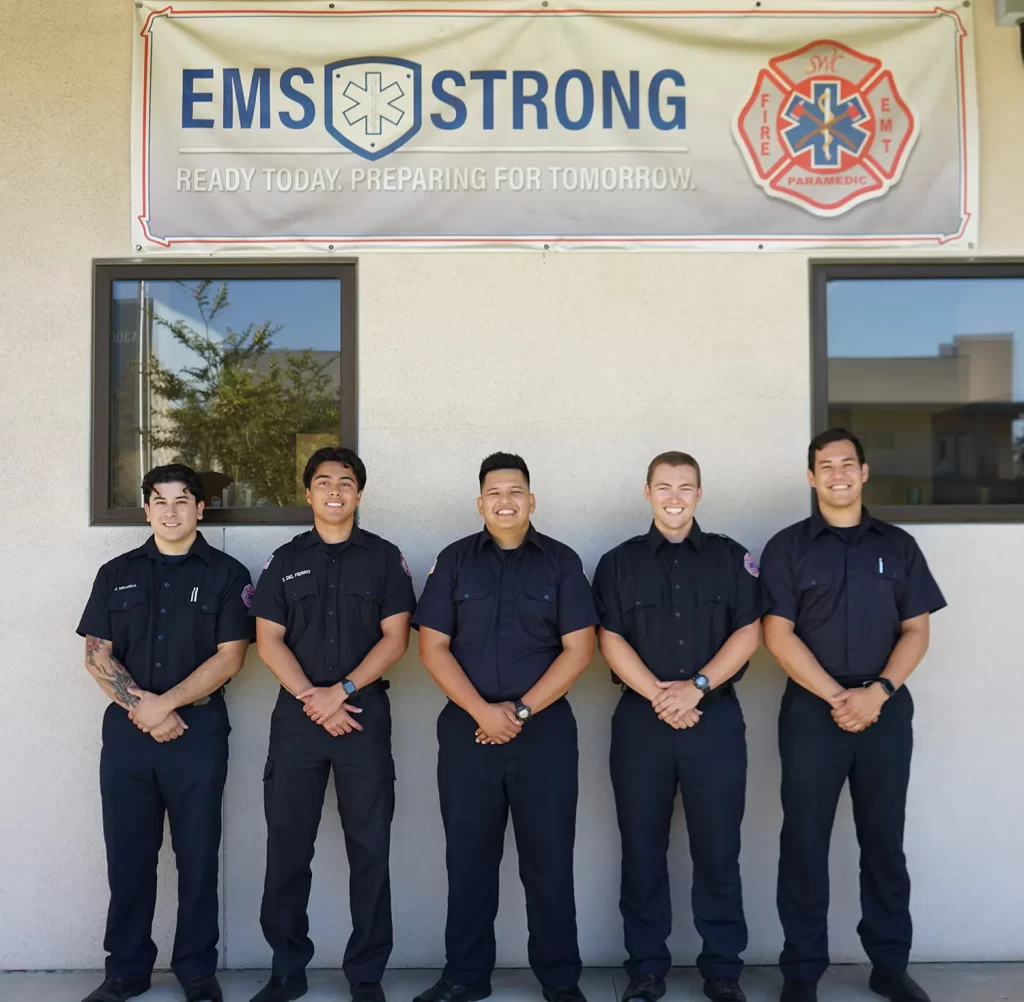 Over the past few years, Fire Chiefs have identified the need to grow the ranks of  paramedics and firefighters as one of their top priorities.
To respond to this need, the San Diego Regional Fire Foundation has created a scholarship program to provide crucial financial assistance to EMTs  and firefighters working to advance their careers.
The Fire Foundation recently provided  $31,000 in scholarships to 7 individuals.  5 of these first responders are from Chula Vista Fire Department and 2 are from North County Fire Protection District.  Meet 3 of these scholarship recipients and see the impact the scholarship has on each of them.
"I want to thank The San Diego Regional Fire Foundation for giving  me this exciting opportunity.  The ability to change my future in EMS and positively impact the communities I serve is greatly appreciated."
James Hernandez, EMT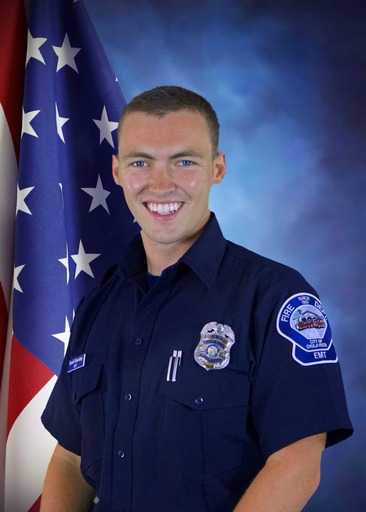 "As a recipient of this paramedic scholarship, I not only get the amazing opportunity to attend class each day with a fully funded education, but I also receive the support of the San Diego Regional Fire Foundation behind me in their desire to strengthen the future of the EMS system in San Diego County for years to come.  I am so grateful for the foundation's investment in me and my future career aspirations."
David Shandley, EMT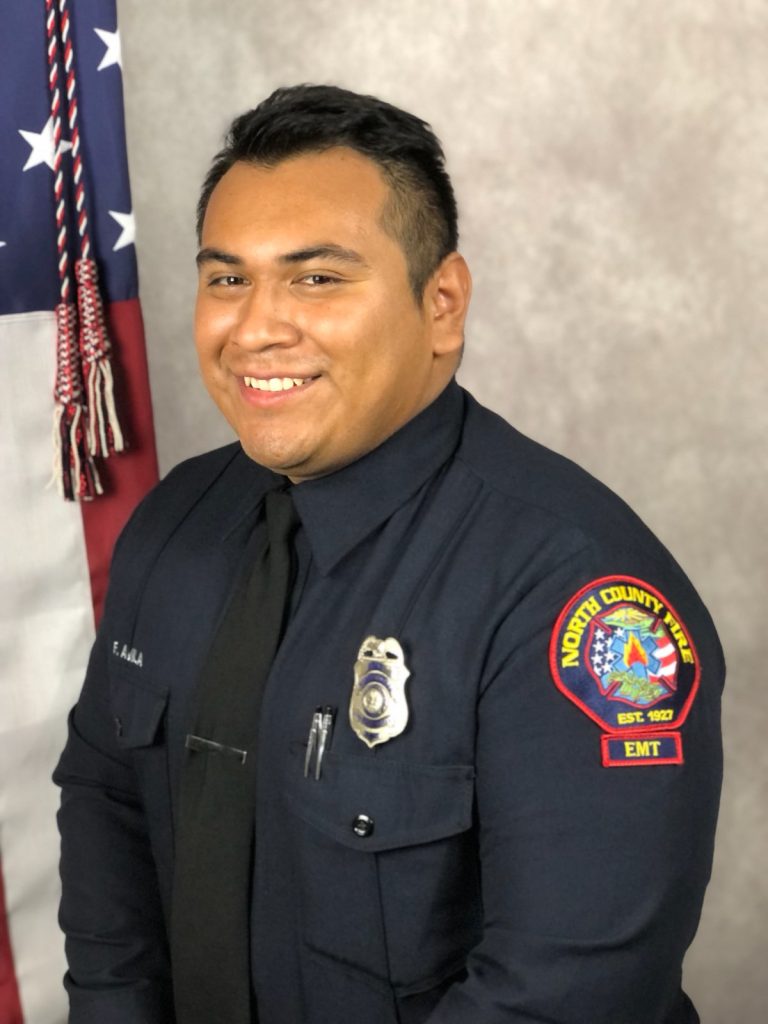 "I'm very fortunate and lucky to have been able to receive this financial help.  This will give me some peace of mind during the academy and not have to worry about the financial side of it as well as helping me get one step closer to the goal of becoming a career firefighter."
Freddy Avila, Firefighter
The Fire Foundation also supports Explorer Programs at fire departments where youth experience firsthand working at a fire station and what it takes to be a firefighter.
Read Keith McReynolds story of how he started out as an Explorer and rose to become Fire Chief of North County Fire Protection District.
From Explorer to Fire Chief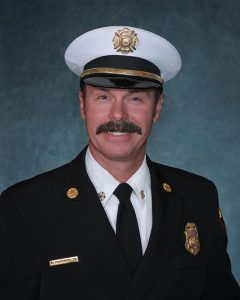 "I joined the North County Fire Explorer Program in fall of 1990. As a Fire Explorer, I immediately developed a passion for the fire service and the North County Fire Protection District. Through ride-a-longs and weekly trainings, I learned what the fire service was all about and the importance of dedication and professionalism. After spending a few years in the Explorer Program and graduating from Vista High School in 1992, I began attending Palomar College where I completed EMT training and general education. I was hired as a Reserve/Firefighter with North County in 1994. I went on to complete Paramedic training and the Palomar College 11th Basic Fire Academy and was hired with North County Fire as a Firefighter/Paramedic in 1996.
Shortly after being hired, I had a desire to begin giving back to the Explorer Program, so I decided to be a program advisor. For seven years I lead North County Fire Explorer Post #2740. It was during those years that I truly developed the leadership skills that I would carry with me through the rest of my career. I spent ten years as a Fire Captain, two years as a Battalion Chief, two years as an Administrative Battalion Chief, two years as a Division Chief, and in 2021 I was promoted to Fire Chief, all with North County Fire.
Fire Explorer Programs work. They give young people the opportunity to gain exposure to a fascinating and exciting career. Through learning and development, Explorer Programs are a gateway to one of the most rewarding careers in the world. Beyond the fire service, there are many other Explorer Programs available including law enforcement."
Keith McReynolds
Fire Chief, North County Fire Protection District
Here's Chief McReynolds with his Explorer Group that includes his son, Connor.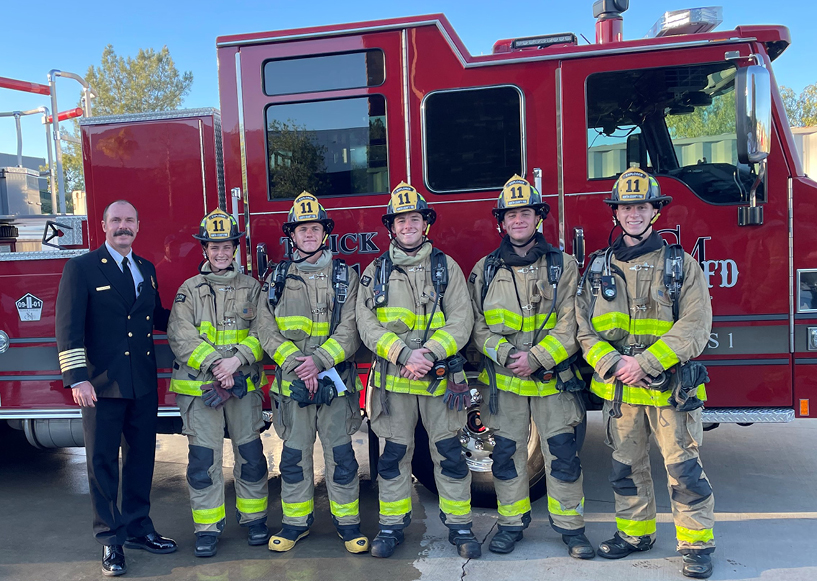 With these programs, we are "home growing" the next generation of paramedics and firefighters and exposing the youth of San Diego County to excellent career opportunities.