From Hoses to Trucks and Everything in Between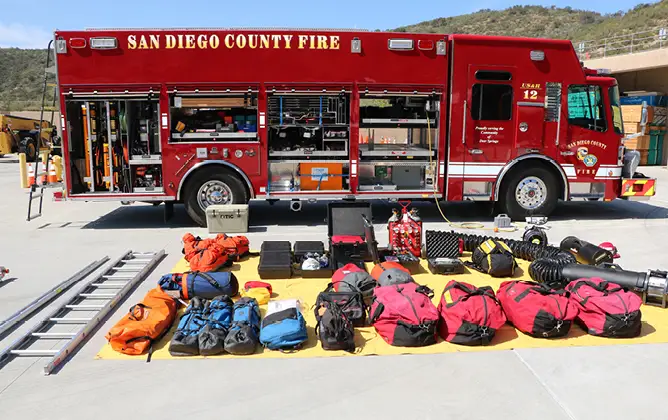 The San Diego Regional Fire Foundation is the only foundation supporting fire departments throughout San Diego County.
We have provided $7 million of equipment to 43 fire departments with a focus on rural, underserved communities and underfunded departments, the "weakest links" in the system of fire and emergency services in our county.
Our funding has gone to a wide variety of firefighter equipment, medical/rescue, and communications equipment needs.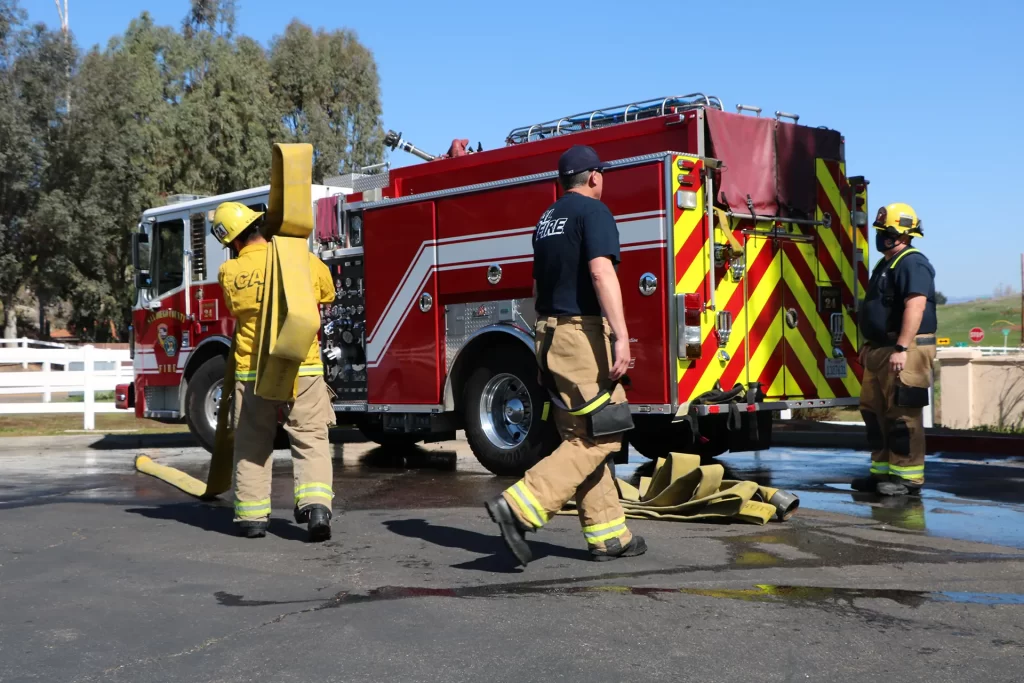 There is an ongoing need to replace equipment that is damaged, worn out, or obsolete to effectively respond to any emergency. Our objective is to ensure our fire departments have the equipment to quickly and safely extinguish all fires, including structures, wildfires, and vehicles.
Personal Protective Equipment (PPE) is critical to firefighter safety and performance of their duties. PPE equipment provided by the Fire Foundation has included:
Turnouts (protective equipment worn by firefighters)
Breathing Apparatus
Oxygen Tank Compressors
Extractors
Structure and Wildland Turnouts
John Hardcastle, Fire Chief, Borrego Springs Fire Protection District
SCBA Grant Benefit to Firefighters
Mike Sims, Fire Chief, Bonita / Sunnyside Fire Protection District
Compressor
John Hardcastle, Fire Chief, Borrego Springs Fire Protection District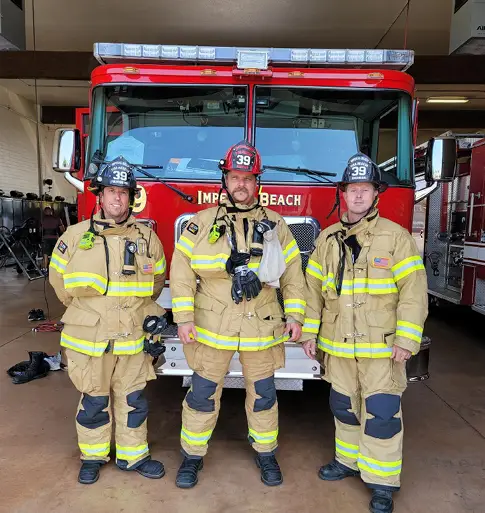 "With our limited funds, outside financial assistance is critical. The Fire Foundation has provided our firefighters personal protective equipment (PPE's) for structure fires and for wildfires. Thanks again for all your support!"
John French, Imperial Beach Fire Chief
To effectively extinguish all fires, whether it is a structure fire, wildfire, vehicle, or any other type of emergency, firefighters must have the proper equipment.
80% of fire department emergency calls are for medical issues. Because seconds matter in determining a victim's survivability, firefighters provide in-field medical care to stabilize the patient and prepare them for transport to a hospital as quickly and safely as possible.  Examples of equipment the San Diego Regional Fire Foundation has funded include:
Jaws of Life (extrication equipment)
Ambulances
AED's (Automatic External Defibrillators)
Mass Casualty Kits
Rope Rescue Equipment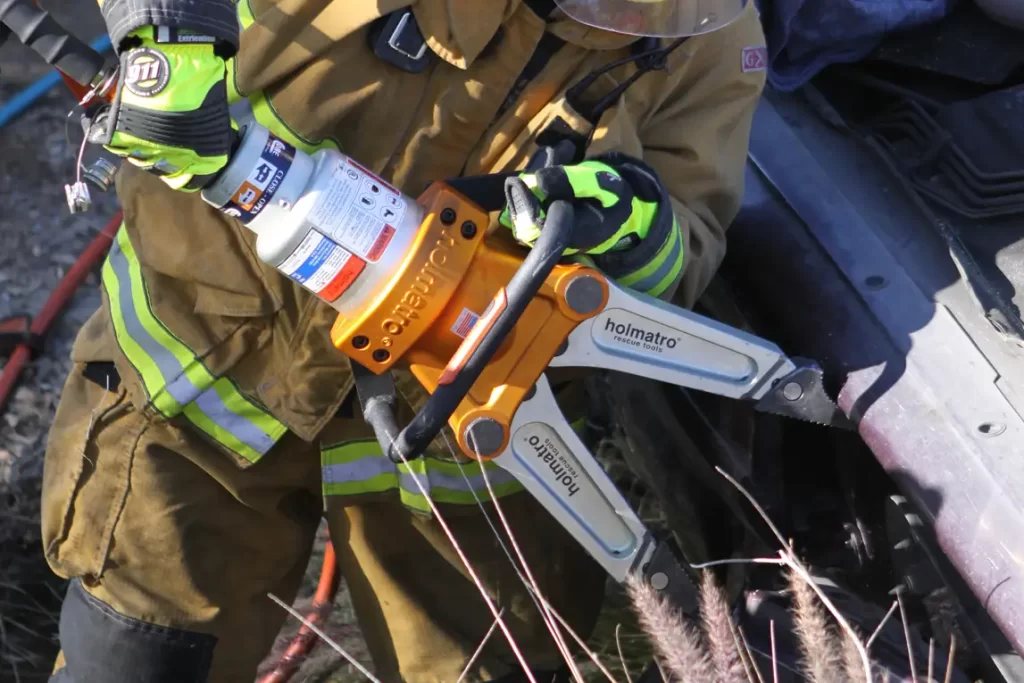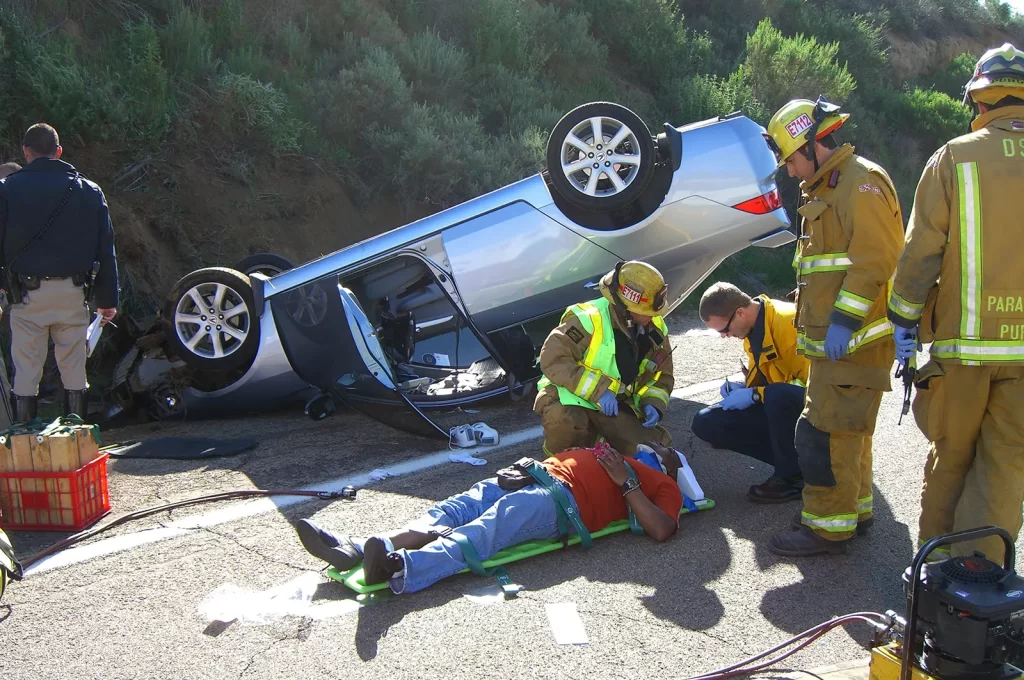 Whether the cause is an accident or health condition, our firefighters are the first responders treating the patient and ensuring they have the best in-field medical care, so their recovery is as complete and swift as possible.
Emergency situations require communication between firefighters, the dispatch center, hospitals, and other emergency personnel.  The San Diego Regional Fire Foundation has funded the most up to date communication equipment including: 
Radios for both firefighters and vehicles.
AVL (Automatic Vehicle Locator) which enables the closest available unit being dispatched to save time.
MDCs (Mobile Data Computers) so our firefighters have good maps and information about the incident.
Aerial cameras to see where the fire is located through smoke.
Evacuation map books used by emergency personnel to get people out safely and quickly during wildfires.
Radios & iPads
Jeremy Snyder, Fire Chief, Ramona Fire Department.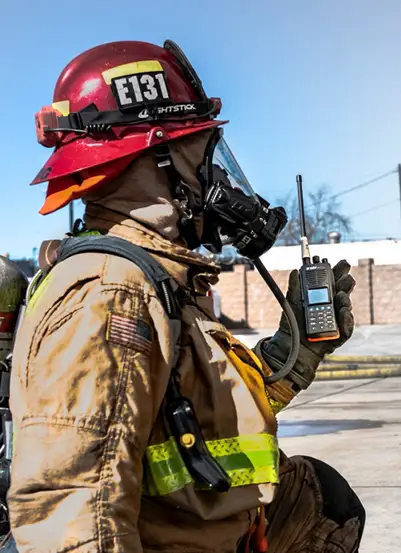 "On behalf of the Escondido City Fire Department, please accept my heartfelt thanks for the San Diego Regional Fire Foundation's donation of portable VHF radios. These new digital radios will absolutely make a difference in our firefighters' ability to communicate with each other and adjoining forces during a wildfire incident."
Rick Vogt, Escondido City Fire Chief
All of San Diego County requires the best communication equipment for any emergency.  The San Diego Regional Fire Foundation is proud to play a key role in making this happen.
Firefighters undergo rigorous training just to qualify for their important jobs. But it doesn't end there. They need ongoing training in new methods, procedures, and equipment to operate as safely and efficiently as possible. All of our firefighters deserve to have all of the training tools they need, and the San Diego Regional Fire Foundation is here to see that they do!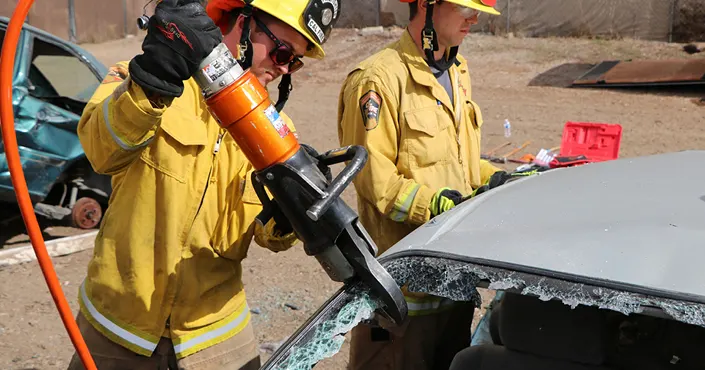 Help us support our heroes who risk their lives daily, and together let's make San Diego the safest county in the nation.