A fire tornado – watch this amazing video of a fire whirl.
Preparing for a disaster is crucial to mitigating its horrific effects. Individuals, as well as first responders, have a role to play. Preparation by the first responders includes having appropriate equipment and training for their response.
The San Diego Regional Fire Foundation helps firefighters by providing funding for the equipment, training, and physical and emotional support our firefighters need.
Each Disaster has three phases: HOW WE HELP
Each disaster has three phases: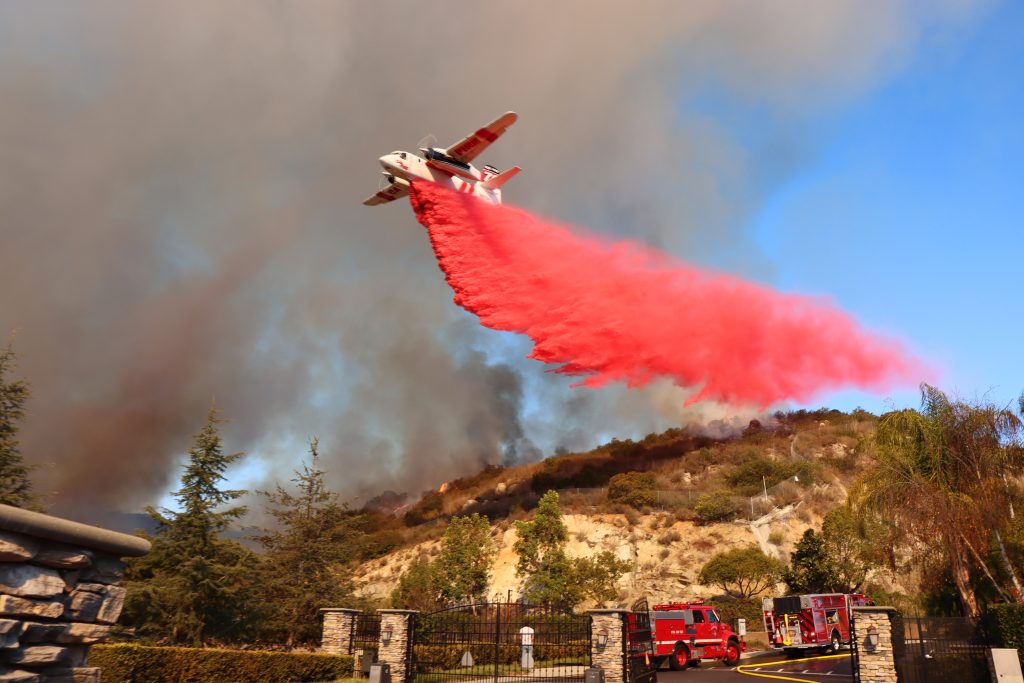 Our fire departments must evacuate those in danger, treat the injured, and extinguish the fire or resolve whatever the emergency might be. The San Diego Regional Fire Foundation supports our firefighters by providing funding for equipment needed in the field during the response phase.
$1.8 million in donations responding to San Diego Fires
During the major wildfires of 2003 and 2007, which burned 500,000 acres and nearly 5,000 structures, the San Diego Regional Foundation raised and donated $1.8 million to assist with the recovery efforts. This included replacing firefighting equipment damaged or destroyed during the fires such as:
Two fire engines
The contents of a fire station that burnt down in the Cedar Fire
Firefighting equipment that some departments lacked prior to the fires.
Our funds also supported firefighters who lost their homes while fighting the fires elsewhere in the County. The goal of this financial support was to make sure all fire departments were at least back to their pre-fire state of readiness, or even better equipped to handle wildfires.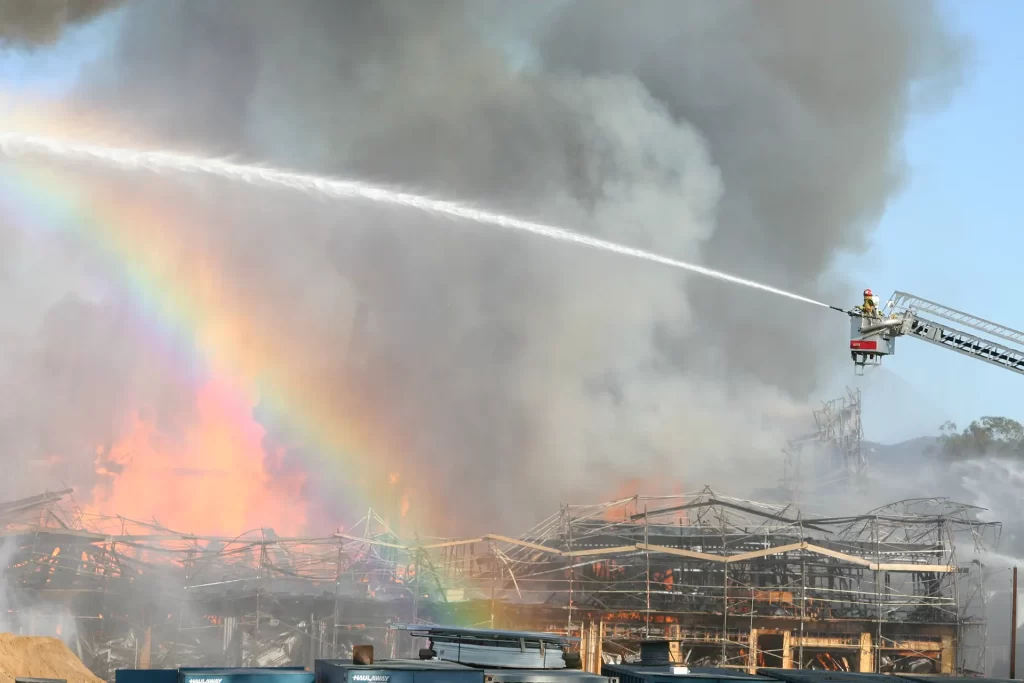 During this period, the San Diego Regional Fire Foundation's primary responsibility is to help replace lost, damaged, or worn-out equipment so that our first responders are back to the same level of readiness as they were before the emergency. On a daily basis, firefighters respond to 700 emergency incidents, whether or not there is a disaster.
The Foundation partners with government, business, and community organizations in the complex rebuilding process.
A wildfire in the desert?
On June 28, 2020 something happened that was almost unimaginable for the desert.  A wind-driven vegetation fire almost wiped out the small farming community of Niland in Imperial County – destroying 43 homes valued at $3.6 million, displacing 150 residents, and killing one individual. Niland is a disadvantaged community of mostly Hispanic farm workers where 45% of the population lives below the poverty level.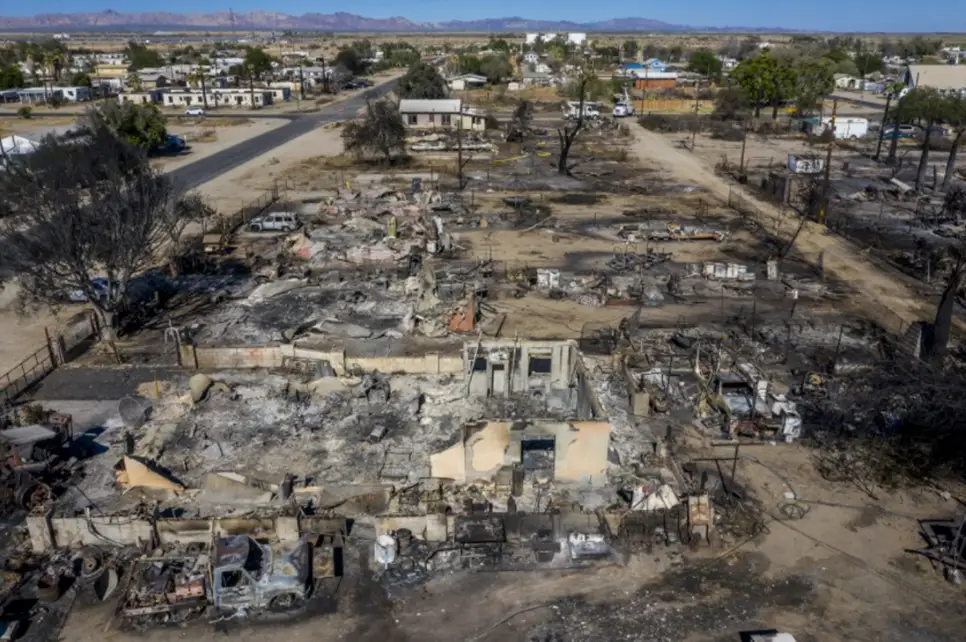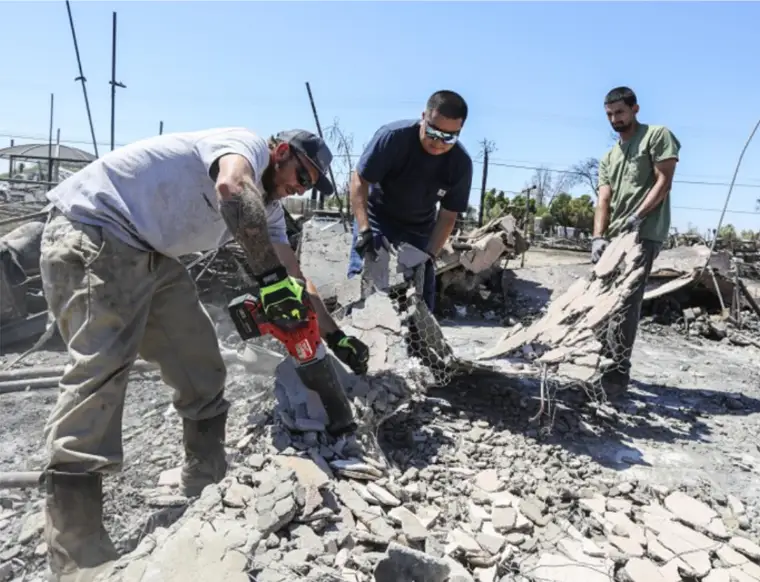 Because of the age of community, no accurate property line records existed, so all properties had to surveyed. The San Diego Regional Fire Foundation provided a $25,000 grant to fund the survey work, thereby helping the displaced residents get back home.

The San Diego Regional Fire Foundation stands ready to support our region in all phases of a disaster.  Help us prepare for the next disaster – help minimize the loss of life and property!