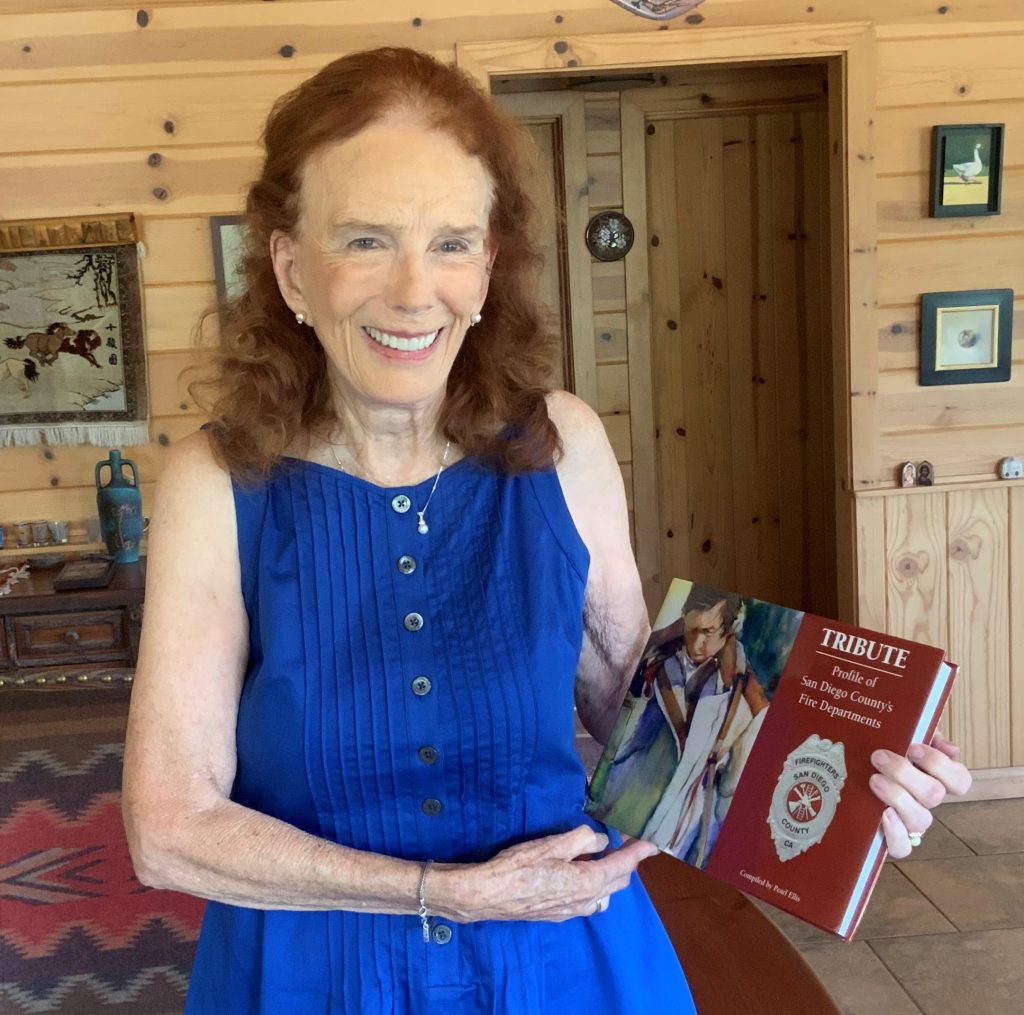 Pearl served as San Diego County's first female fire chief from 1976-1982.  Her Fernbrook Fire Department, located near Ramona, was one of 30 rural volunteer fire departments formed in the 1970's after San Diego County terminated its contract with Cal Fire. 
Pearl is passionate about the fire service and its history.   She assembled a large collection of photos and stories from all county fire departments to publish a book on the history of San Diego County fire departments.   Unfortunately, her home, as well as 300 others in the Fernbrook area, were destroyed in the 2003 Cedar Fire.  All of the material collected for her book was also destroyed. 
Not one to let adversity slow her down, Pearl rebuilt her home and collection of old fire department photos and stories.  Her 336-page book, "Tribute – Profile of San Diego County's Fire Departments" features 70 different fire agencies.   
Individual books are available through Amazon, and larger orders can be made through the San Diego Regional Fire Foundation.  All profits from the book sales go to MADD in memory of her son, Kevin, who died when his bicycle was struck by a drunk driver in January 2020.
Watch a Video About Pearl